Shopping Cart
Total QTY:0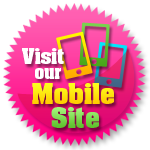 Welcome to It's Crystalicious...
It's Crystalicious are the specialists in Couture Accessories embelished in Swarovski Crystallized Elements and Custom Clothing Alterations. We were the first business to bring this type of Bespoke service to Australia in 2006.
At It's Crystalicious we aim to produce truly unique and original pieces of Crystallized art for each individual customer, using only Genuine SWAROVSKI ELEMENTS....So if you have ever wanted a Couture, Shimmering accessory that has endless Sparkle and Shine, you have come to the right place.
We turn items such as mobile phones/cases, iPods, iPads, cameras, shoes, Havaianas, Bags, Keepsake Items or what ever your heart desires into the most beautiful Crystalicious items you will ever own.